Eagle Eye Signs - Over 20 years Experience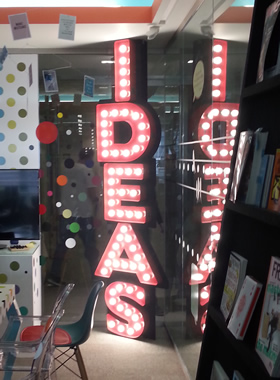 Eagle Eye provides innovative and reactive solutions, supplying digital print, & temporary event style displays and branding and high end bespoke permanent signage.
Eagle Eye was set up with a number of aims – not for "finding a gap in the market" or as a "new approach", but from the approach of using over 20 years of experience working with major blue chip retail and corporate clients and project managing media spotlight promotional events. Through this we know what works and what doesn't work and we use this to provide the best solutions and best value for money for our clients.
We specialise in TV, Film and event branding, exhibition and display and supply the retail, commercial and industrial sectors as well as local authorities, schools and through to domestic clients.
Whether you have an enquiry for a single printed vinyl logo, a banner, a temporary event sign, a bespoke retail fascia, or you have an exhibition or commercial office or retail rebrand – we can fulfil your requirements on time and in budget.