Eagle Eye Signs - Over 20 years Experience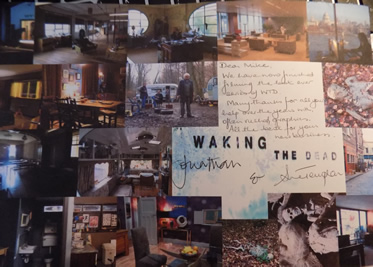 Waking the Dead - a procedural crime drama about a fictional Cold Case unit comprising of CID police officers, a psychological profiler and a forensic scientist was huge fun and a great challenge to be involved with.

The pilot episode aired in September 2000, and there were a total of nine series.





The creative producers for the BBC created a mix of atmospheric scenes throughout each series that called for a multitude of signs and paraphernalia. This involved producing fake shop fronts, printed framed portraits, fake car number plates, engraved desk plates and old pens through to antiquated printed wallpapers and panels.

This series of programmes was almost a display from a "one stop shop" of what we could produce via print, CNC routing, cut vinyl's and fabrication.