Eagle Eye Signs - Over 20 years Experience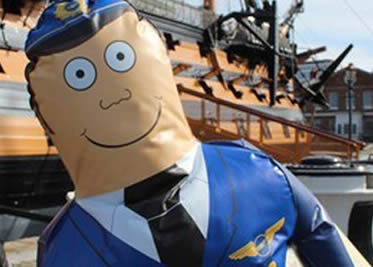 The 2014 edition of this popular prime time TV programme saw the introduction of the competition – "A Place on a Plane" where contestants attempted to win a trip to Florida. We were not lucky enough to win a place ourselves but we very much enjoyed producing some of the props for this show – including printing the spoof pilot who was based on a sequence from the original "Airplane" film. We only printed "him" using flexible PVC with UV cured inks – and the very talented TV creative team sewed him together.


Throughout the series Eagle Eye produced adhesive cut vinyl letters for the various sets along with PVC banners and direct to media foamex panels.