Eagle Eye Signs - Over 20 years Experience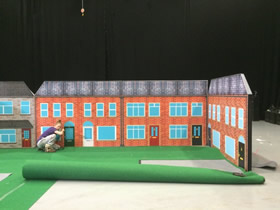 Branding is all about your business identity.
Branding can be themed or targeted, but its main aim is to establish your business with a presence in the market and your brand helps to attract and retain loyal customers.
A brand is a name, term, sign, symbol or design or a combination of these intended to identify the goods and services of your business and differentiates you from other businesses.
A brand helps articulate exactly what a service or product is - what it does and who buys from you.
Branding is about getting your prospects or clients to see you as the only one that provides a solution to their problem.
Eagle Eye Signs delivers your message clearly by providing visual branding. We provide all types of branding, both temporary and permanent and all types of bespoke signs.