Eagle Eye Signs - Over 20 years Experience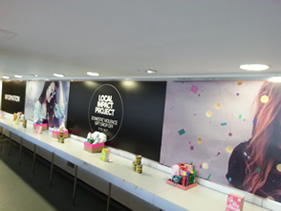 Whether to promote an event, advertise a promotion or as part of an exhibition, a banner has immediate effect. Easily installed and re-usable, they can have hems with eyelets or be stretched and stapled around a frame.

Traditional 440gsm PVC banners can be produced up to 5mtrs wide and any length in one piece. Larger is achievable using welded seams.

The same size is possible using canvas for back drops or mesh which is often used on scaffold, Heras fencing or as building wraps.

Other materials such as soft image or polyester can be used in conjunction with a surround slim line metal trim for a seamless low profile wall covering. This system can be utilised to be back illuminated.